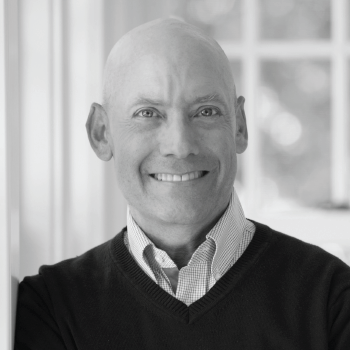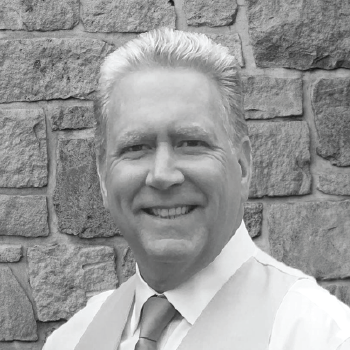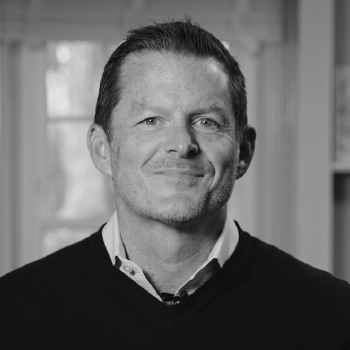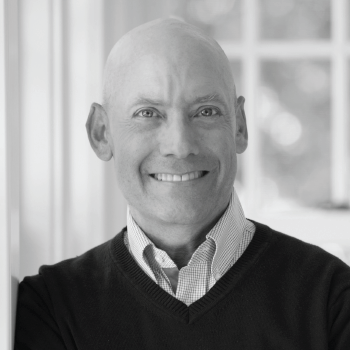 FOUNDER/CEO
David Friedman
Prior to founding HPC, David was the President of RSI, an award-winning employee benefits brokerage and consulting firm that grew to become one of the largest and most successful independently-owned agencies in the country. RSI was named one of the Best Places to Work in the region seven times, and was four times named one of the Fastest Growing companies. In 2006, RSI was the only company of any size in any industry to win New Jersey's highest award for quality – the Governor's Award for Performance Excellence – Gold Level.
In 2011, he published his first book, Fundamentally Different, which is based on the insights he learned and taught throughout his leadership career, and in 2018 he published his second book, Culture by Design, the definitive "how to" manual for building a high-performance culture. 
Today, in addition to leading HPC, David does more than 100 workshops and Keynote talks per year, sharing his experiences and wisdom with thousands of leaders across the country. Read more about David.

To inquire about David as a keynote speaker, click HERE.
Connect with David:
877.HPC.5050, x700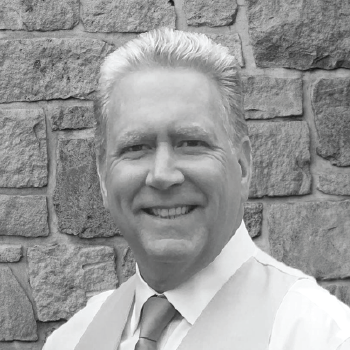 CO-FOUNDER/EVP
Sean Sweeney
Sean is the former Founder/CEO of CramerSweeney, a digital/web design, branding, social marketing and instructional design firm, founded in 1990. The firm grew to become one of the most highly-regarded marketing communications agencies in the Philadelphia Metro Market and gained national prominence for its instructional design work with such clients as Intel, Lancôme, JCPenney and the American Management Association.
While at CramerSweeney, Sean worked with HPC's founder, David Friedman, at his former company, RSI, for nearly a decade. During that time, they collaborated on countless communications initiatives in support of David's renowned corporate culture. Many of those initiatives would eventually form the very foundation of CultureWise. Today, Sean is responsible for product development, branding, corporate communications, digital design and social marketing.
Connect with Sean:
877.HPC.5050, x701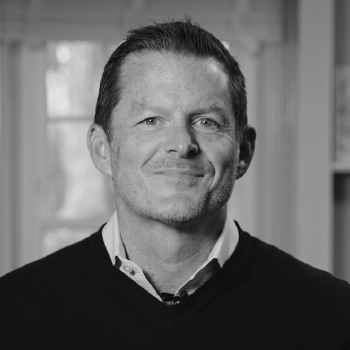 VICE PRESIDENT OF SALES
Bill Kaiser
Prior to joining HPC, Bill worked for 20+ years in the employee benefits industry. 13 years at RSI (with HPC Founder & CEO, David Friedman) followed by 7 years with Arthur J. Gallagher & Co. (AJG). Bill started in direct selling and later moved into leadership positions as Area President of Gallagher's Mt. Laurel, NJ office and then MidAtlantic Region VP of Sales & Marketing.
Having lived and breathed the Fundamentals at RSI and championing the Gallagher Way at AJG, Bill can speak experientially to the impact a high performing culture delivers. Bill has worked with nearly 100 organizations helping them to build high-performing cultures.

To inquire about Bill as a keynote speaker, click HERE. 
Connect with Bill:
Toll Free: 877.HPC.5050, x704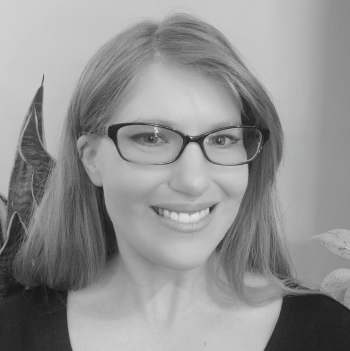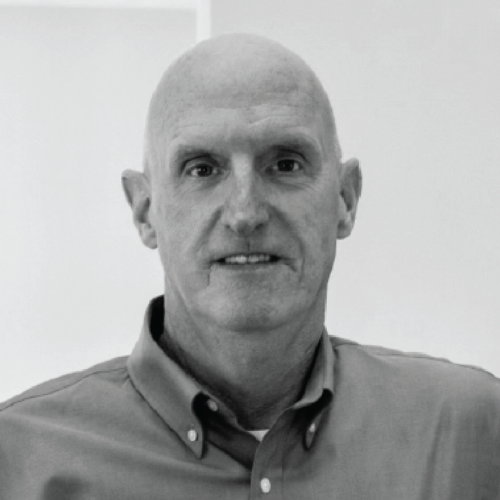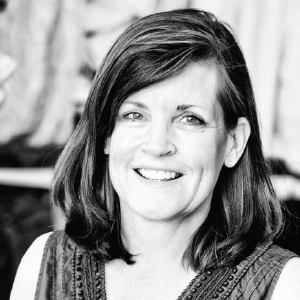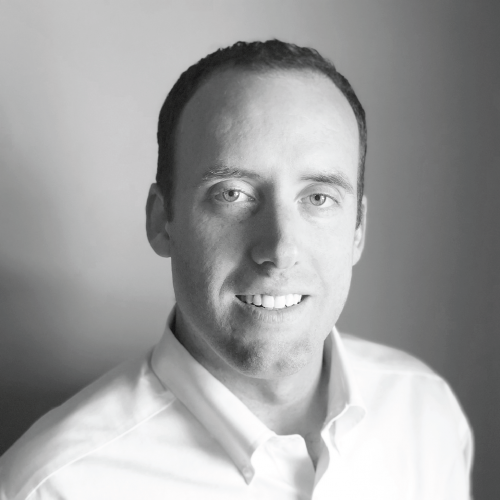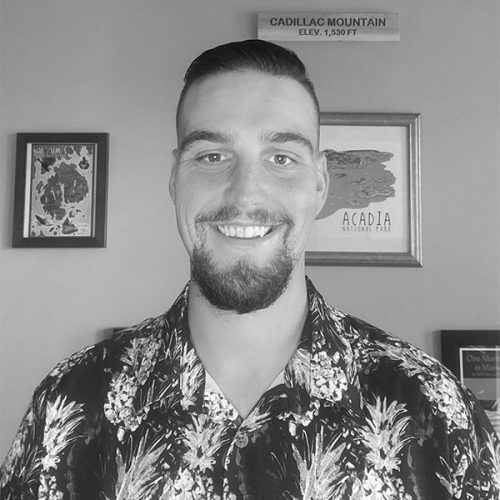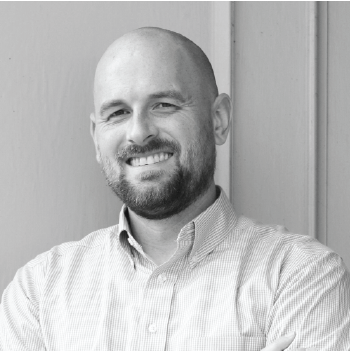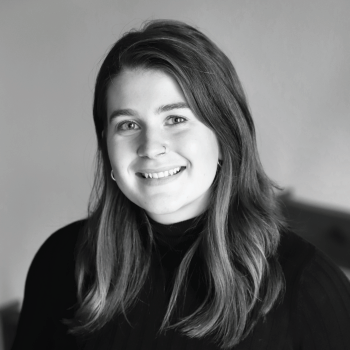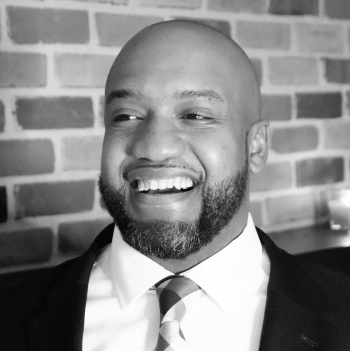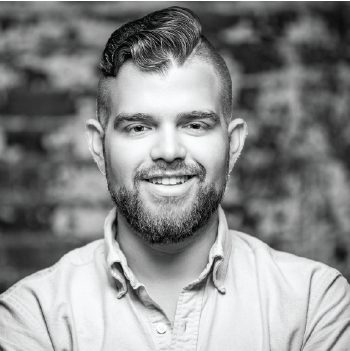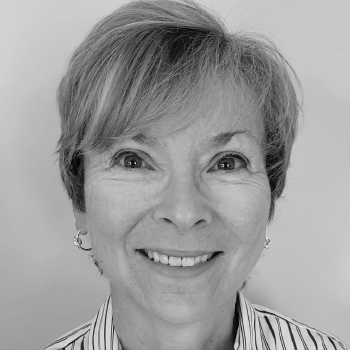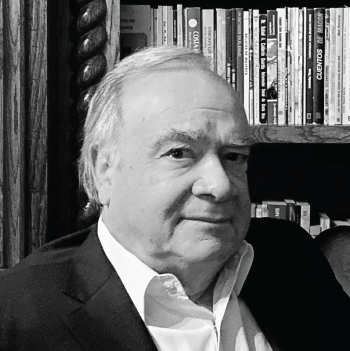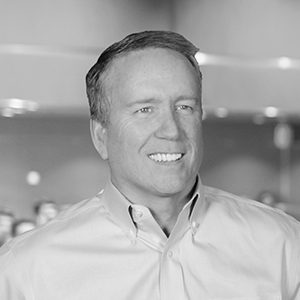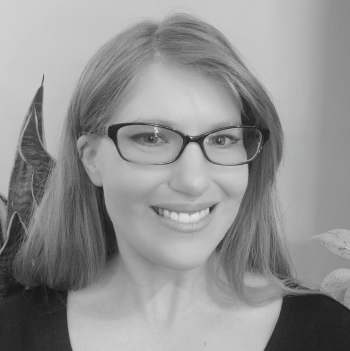 IMPLEMENTATION MANAGER
Shawna Brooks
Shawna implements CultureWise to aid organizations in designing great cultures. She's passionate about creating spaces where every employee can agree they are able to thrive and enjoy doing their best work. Her career is based on bringing more conscientiousness, stability, and fun into company cultures.
Before CultureWise she collaborated as a consultant with over 200 organizations to bring greater insight into their customer and employee experiences. To transform that insight into increased satisfaction and loyalty with each future touchpoint.
When discussing the workspace, she believes culture is more than quotes on office walls, it's a collection of unconscious and conscious practices that help or hinder everything, everywhere, every time.
Her personal life experiences as a culture cultivator, an outdoor enthusiast, and an avid reader of the greats motivate her in her professional life. She strives to live in the spirit of her favorite quote by Simone de Beauvoir:
"Surpass the limits of your ability, to go a little beyond them: to dare, to seek, to invent; it is at such a moment that new talents are revealed, discovered, and realized."
Connect with Shawna:
Toll Free: 877.HPC.5050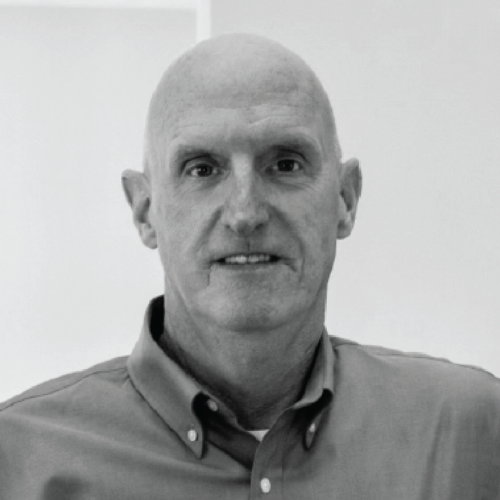 VICE PRESIDENT
Al Curnow
Al has over 25 years of experience in the employee benefits industry. His diverse experience includes facilitating employee engagement, corporate training, product development, sales, and sales management. Al has spoken at numerous events on the topic of culture and has worked with more than 80 organizations helping them design and sustain incredible cultures. In both his professional and personal life, Al is a consummate coach. He enjoys nothing more than bringing out the best in his corporate clients as well as the youth basketball teams that he coaches. Al is a graduate of The University of Rhode Island. He's also completed graduate work in Business Administration at The University of Missouri at Kansas City.
To inquire about Al as a keynote speaker, click HERE.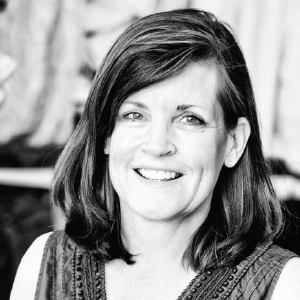 CONTENT DEVELOPER
Catherine Friedman
Catherine works behind-the-scenes at HPC, editing and proofreading the online learning materials. She is married to David Friedman, and has worked in partnership with him for over 30 years at both RSI and at High Performing Culture.
Connect with Catherine:
Toll Free: 877.HPC.5050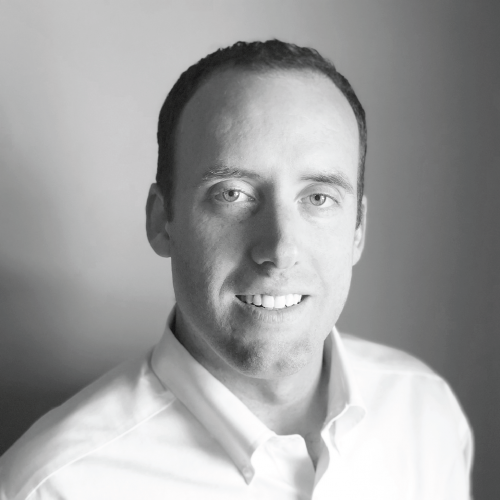 SALES EXECUTIVE
Jake Friedman
Jake is a former U.S. Army paratrooper, teacher, and coach who joined High Performing Culture in 2016. As a consultant, he's worked with key leaders from more than 75 organizations and facilitated training for thousands of employees. Jake is a graduate of the University of Florida and lives in Gainesville, FL with his wife and two kids.
Connect with Jake:
Toll Free: 877.HPC.5050, x708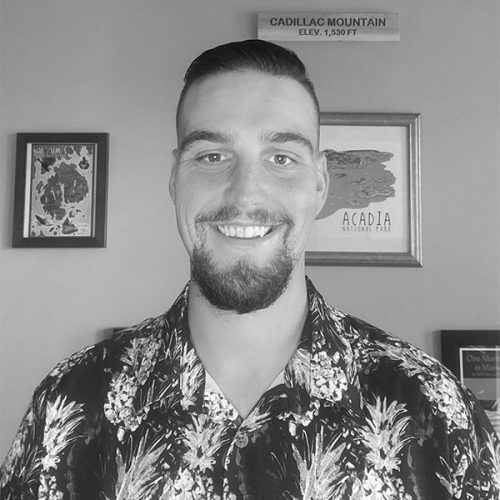 DIGITAL MARKETING MANAGER
Tyler Howard
Before joining the HPC team, Tyler worked as a digital marketing account manager for various B2B and B2C companies at a visual marketing agency. His most recent experience at the agency provided him with excellent opportunities to dive deeper into various marketing channels and avenues related to a wide variety of industries. He focused on maximizing clients' goals and bringing great ROI for each individual client.
Tyler brings a high level of knowledge in the digital marketing industry, including being highly proficient in HubSpot and a wide range of digital ad platforms. Tyler's primary focus is growing the CultureWise brand and expanding market share.
Tyler holds a BA in Marketing & Economics from The University of Maine, at Orono and is an avid lacrosse and football fan.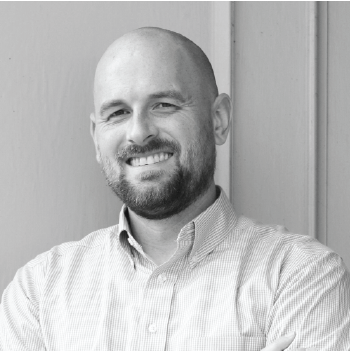 IMPLEMENTATION MANAGER
Logan Nance
Logan is a United States Army veteran who joined High Performing Culture in 2020. Prior to joining HPC, Logan worked with numerous companies to help them grow their business by creating and executing high level marketing plans.
Logan is a graduate of the University of Kentucky and resides outside of Lexington with his wife Samantha and their three daughters. Logan was elected to the Midway city council,  serves on the board of The Toy Chest children's charity, and volunteers on numerous committees and within his church.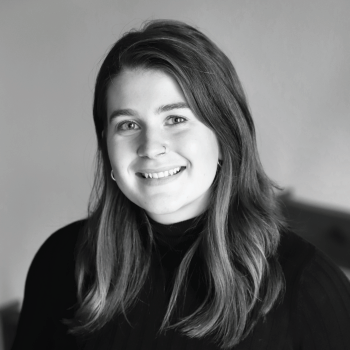 IMPLEMENTATION MANAGER
Karoline Niles
Karoline comes to CultureWise with varied experiences ranging from conservation biology research to property management. After a semester in New Zealand studying marine biology and sustainable community development, she was hired by her college to lead an off-campus community. While there, she worked to integrate people with diverse life experiences and to build a culture of intentionality. She's eager to engage with a wide variety of companies and industries, always with the same goal: to improve organizational performance while enriching the day-to-day experiences of workers at every level.
Karoline graduated from Gordon College with a B.S. in Biology. Her undergraduate research work is the basis of two scientific journal submissions. She currently resides in the Greater Boston area.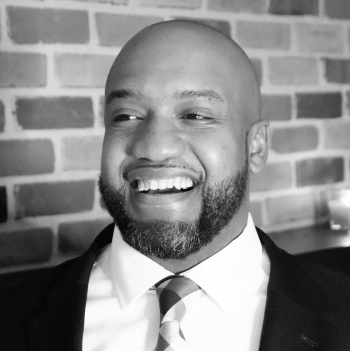 IMPLEMENTATION MANAGER
Lucas Tindell
Lucas Tindell is a seasoned Keynote Speaker, Corporate Trainer, Mental Performance Coach and Podcast Host. Lucas has spent decades working in key leadership positions focusing not only on organizational development but primarily on the development of people.
Lucas is highly regarded for his ability to simplify life's most difficult problems and help people reach the success that has often eluded them. Whether he is facilitating a training for a large group, or giving one on one advice, Lucas focuses on helping people connect the dots between their goals and what it takes to reach them. Through the use of various facilitation methods, engaging materials, and relevant data, individuals have gained valuable insights that were instantly applicable. Lucas is also known for his exuberant delivery style in which he engages the audience with enthusiasm, passion, and purpose from start to finish. He is also known for his use of analogies and stories that paint memorable pictures, that ultimately create an ongoing frame of reference. His ultimate goal is to plant the seeds of knowledge that will grow into deeper understanding as each participant begins applying what they've learned to their own life and work.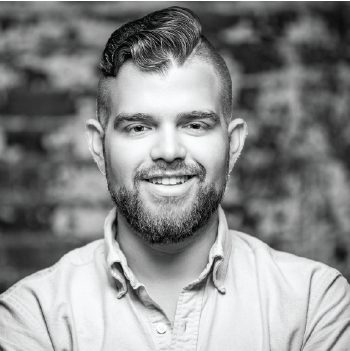 DIRECTOR OF VIDEOGRAPHY
Rolando Vega
Before joining the HPC team, Rolando worked as a video director and producer for 8 years in the non-profit world helping organizations promote their missions through effective video storytelling. His most recent experience at a boutique brand strategy and design studio provided him with excellent opportunities to dive deeper into business strategy, content marketing, and account management for these same mission-minded organizations.
Influenced by his independent filmmaking background, Rolando brings a high level of production value and a deeply relational approach to his video production process. The HPC mission and vision resonate strongly with Rolando as he is passionate about helping to build cultures that can help creatives thrive and do their best work.
Rolando holds a BA in Film and Media Arts from Messiah University and is currently pursuing his Master of Business Administration in Strategic Leadership.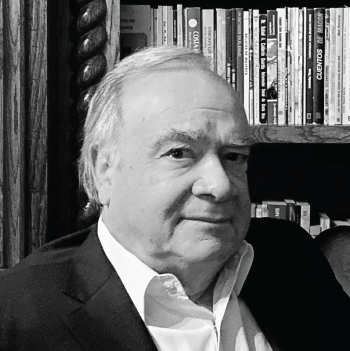 Bi-lingual Specialist
Arturo Wolf
Arturo Wolf has forty years of experience in the food industry both in the corporate world and as an entrepreneur. He has a Bachelor's and a Master's degree from Texas A&M University. His experience includes Operations, Marketing, Product Development and Sales.
A native of Costa Rica, his professional career spans across several countries mostly in the custom manufacturing of cooked food products serving major national and multi-national food brands and restaurant chains. He has served on several boards and has been active as an industry consultant and speaker.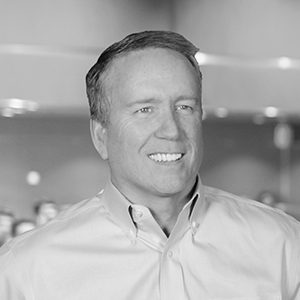 VICE PRESIDENT
Rob Wolff
Rob's career prior to joining the HPC team focused on key sales and operations management roles at two Fortune 50 organizations in the healthcare space. In each of these organizations, Rob's specialty and focus was in turning around under-performing teams through a focus on leadership, personnel development, and the creation and application of success-driving processes and procedures. Rob led teams ranging in size from 10 to over 400 people, and continues to have a passion for helping teams and team members attain the highest levels of success. Rob is a graduate of Penn State University and holds a B.S. in Business Logistics. 
Connect with Rob:
Toll Free: 877.HPC.5050, x702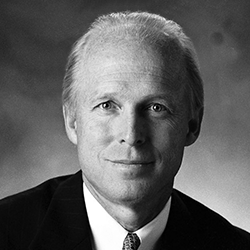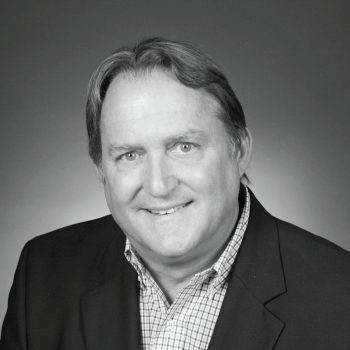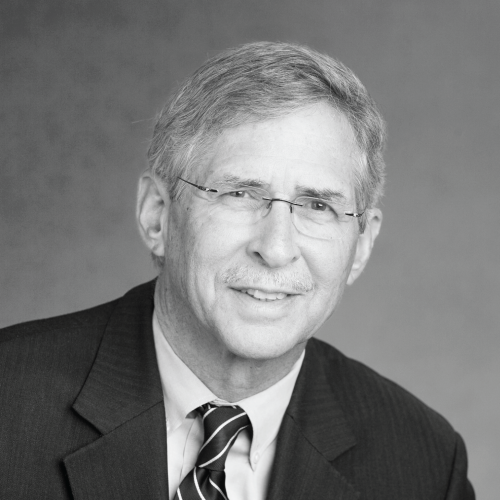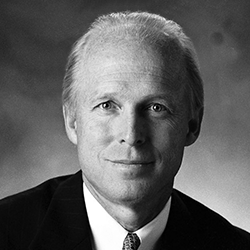 FOUNDER AND CEO OF THE ADDIS GROUP
F. Scott Addis
Scott Addis is a servant leader, author and coach. As the CEO of The Addis Group and Addis Intellectual Capital, Scott has been recognized by the Philadelphia Business Journal as one of the region's most influential business leaders as well as Inc. Magazine "Entrepreneur of the Year" finalist. The award was based upon "ingenuity, hard work and perseverance which created a successful, growing business venture".
Scott has served many of Philadelphia's most prestigious companies and institutions including Comcast Corporation, Aqua Pennsylvania, the University of Pennsylvania and Temple University.
A graduate of Princeton University, Scott is a Certified Risk Architect (CRA) and a Chartered Property Casualty Underwriter (CPCU). He is the creator of the Intelligence Quotient for Risk Management (IQRM) author of Summit ..Reach Your Peak and Elevate Your Customers' Experience.
Scott is quite active in the Philadelphia community, sits on numerous boards and has been inducted into The Haverford School "Athletic Hall of Fame". He resides in Bryn Mawr, PA with his wife Bobbie. Scott has three sons, Andrew, Jeff and Will.
Scott Addis
Beyond Insurance
610-945-1019
saddis@beyondinsurance.com
BeyondInsurance.com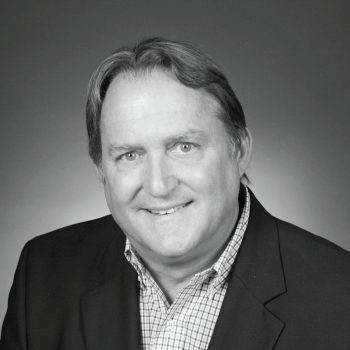 CEO, FERNLEY & FERNLEY
Taylor Fernley
Mr. Fernley is CEO of Fernley & Fernley and is a recognized leader in the field of Association Management field. Founded in 1886, Fernley & Fernley is a Philadelphia-based, fifth generation family firm with the distinction of having founded the association management company industry. Today, it represents 20+ National and regional trade associations and professional societies and remains one of the most recognized brands in the industry.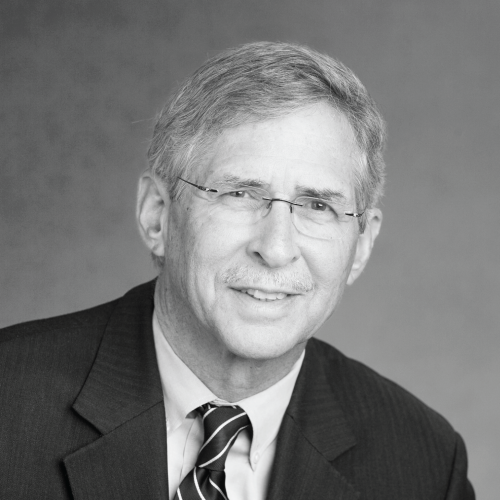 FORMER CHAIRMAN AND CEO OF YKK CORPORATION OF AMERICA
E. Alex Gregory
Alex Gregory is the former Chairman and CEO of YKK Corporation of America.
Until he retired in 2018, Gregory oversaw the strategic direction of YKK Corporation's North and Central America Group, which consists of almost 3,000 employees at 12 operating companies located in Canada, the United States, Mexico, Central America, and Colombia. Gregory began his career with YKK in 1973. He was named the first non-Japanese president of YKK Corporation of America (YCA) in 2001. In 2004, Gregory became the first non-Japanese group officer for YKK Corporation in Japan. From 2008 to 2010, he served on YKK Corporation's Board in Japan. In 2011, he was named chairman of YCA's Board of Directors. In 2017, he promoted Jim Reed to president, but retained the titles of chairman and CEO.
Licensed Independent Consultants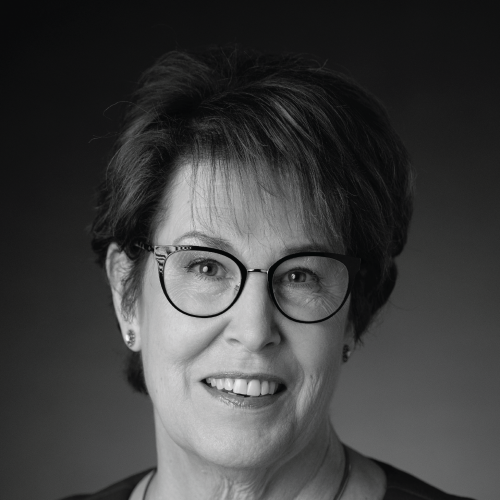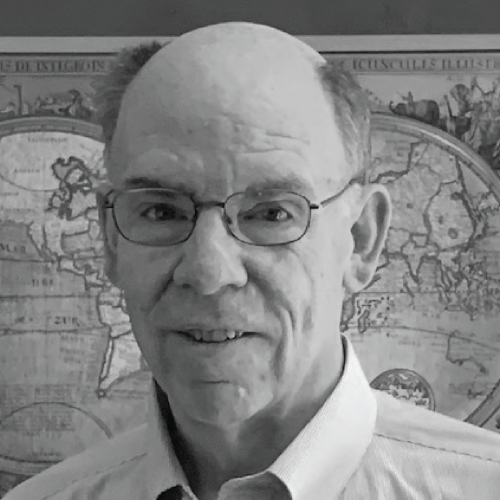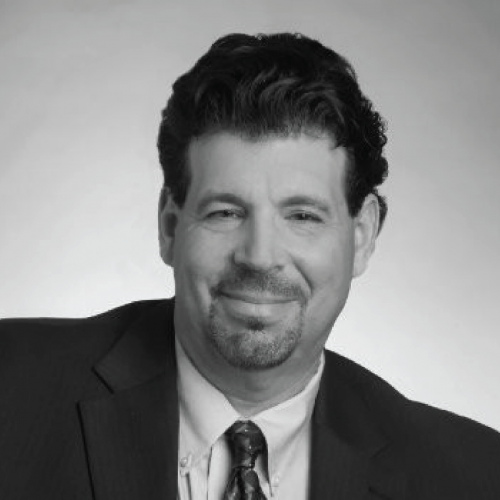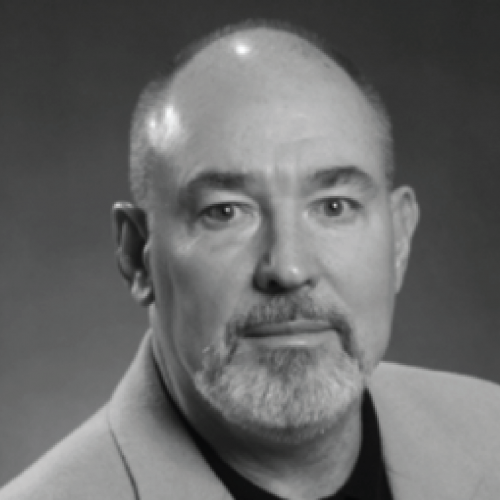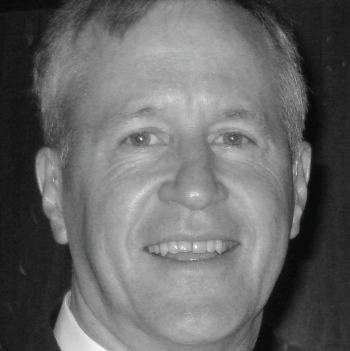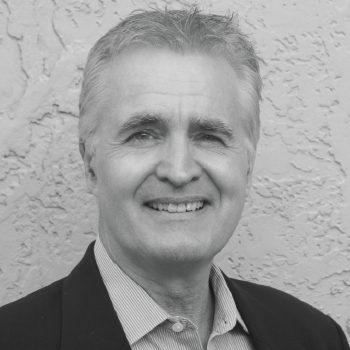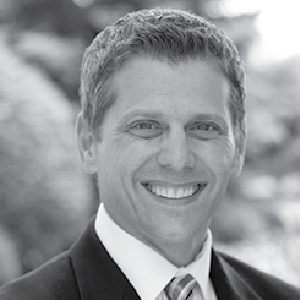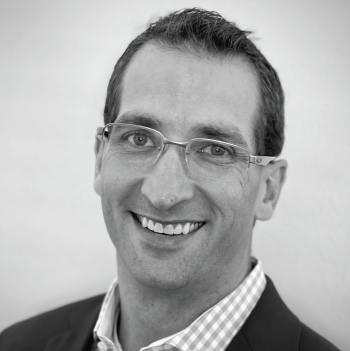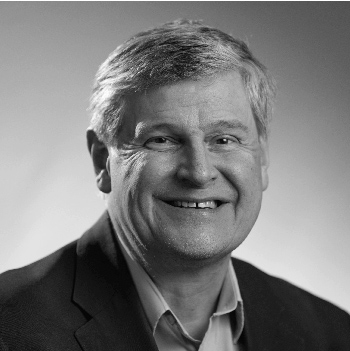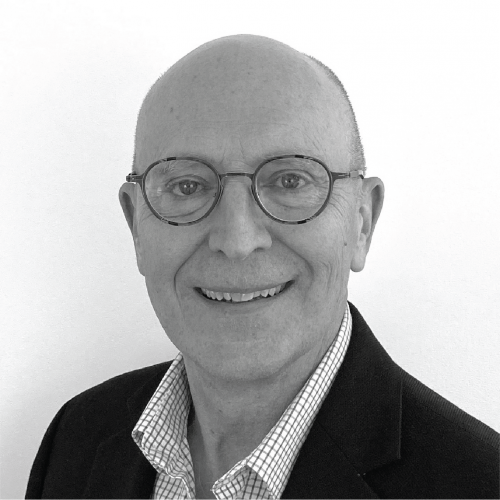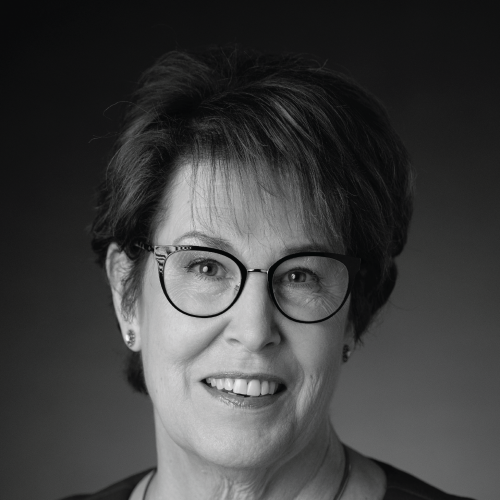 LICENSED CONSULTANT
Teresa Hall Bartels
Teresa Hall Bartels is the owner and principal of Hallbart Consulting, LLC, focused on leadership effectiveness and strategy for commercial businesses and not-for-profit organizations. She is passionate about servant leadership and helping individuals and teams to become high-performing, high integrity leaders.
Currently Bartels serves as chair for a Vistage CEO peer group and two Vistage groups inside a client company. She has served as interim CEO four times during her career, most recently as Interim President, Newman University, where she also served on the Board of Trustees for nine years. Bartels was the founding chair of the board for the University Center of Lake County, IL, a consortium of 18 colleges and universities offering degree completion and graduate level courses.
Bartels and her husband, Chuck, owned and operated two Manpower franchises in Northern Minnesota and Northern Illinois. Subsequently, she was president and CEO for both United Way International and Gateway for Cancer Research.
Bartels graduated from Northern Arizona University (NAU) where she earned a degree in public relations/journalism. She later earned a Master of Science in Organizational Leadership from Dominican University. In 2010, Newman University awarded Bartels an Honorary Doctorate of Humane Letters.
Most recently, Bartels was selected to the NAU President's Hall of Fame and honored as one of "Who's Who in Healthcare" by Crain's Chicago Business. She currently serves on the Board of Trustees for Cancer Treatment Centers of America – Chicago and the State of Illinois Executive Ethics Commission.
Teresa Hall Bartels
teresa@hallbartconsulting.com
312.310.8862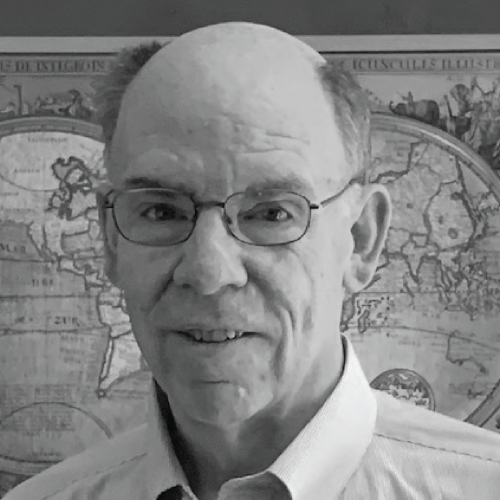 LICENSED CONSULTANT
William F. Bladel
Having spent more than forty years in the Health Care and Employee Benefit industries, Bill founded
Integrative Health & Benefit Solutions, LLC with the purpose of sharing his unique multi-disciplinary professional background, perspective and vision that centers around service and a simple concept:
"Organizational Culture … the Foundational Employee Benefit"
Bill believes that there is a significant and reciprocal relationship between Employee Benefits and Organizational Culture and that when structured properly, Employee Benefits can support and enhance an organization's culture and ultimately, a high-trust Organizational Culture can and should be recognized as an Employee Benefit.
His approach places employees at the center of the employer-customer relationship with a focus on HEALTH – the health and quality-of-life of an organization's employees, the health of their Organizational Culture and as a result, the health of their customer relationships and ultimately, the health of the organization itself.
Core Beliefs:
That culture is one of the key elements of competitiveness and success since it is the one component of any organization that can never be duplicated by a competitor
That the level and quality of service that an organization is able to provide is a direct reflection of their own organizational culture
That values shape culture and culture drives behavior
That culture must be the result of specific intent rather than the outgrowth of a random hiring process
A graduate of Fairfield University in Fairfield, CT with a BS in Marketing, Bill continued his education and earned the Certified Employee Benefit Specialist (CEBS) designation from the Wharton School of the University of Pennsylvania and the International Foundation of Employee Benefit Plans.
Throughout his broad-based career in the Health Care Provider, Health Insurance Payer and Employee Benefit Broker/Consultant market segments, Bill has actively served in a variety of business development, marketing, sales, product development and strategic planning roles and is recognized for his team-based approach and collaborative leadership style. Most recently, he served as a key member of the leadership team that was responsible for the development, implementation, marketing, sales and oversight of the first Hospital-Based Health Plan of its kind in New Jersey.
Bill, his wife Patti and their three married sons and grandchildren all reside in central New Jersey.
William F. Bladel, CEBS
Integrative Health & Benefit Solutions, LLC
(732) 580-5835
bill@ihb-solutions.com
https://ihb-solutions.com/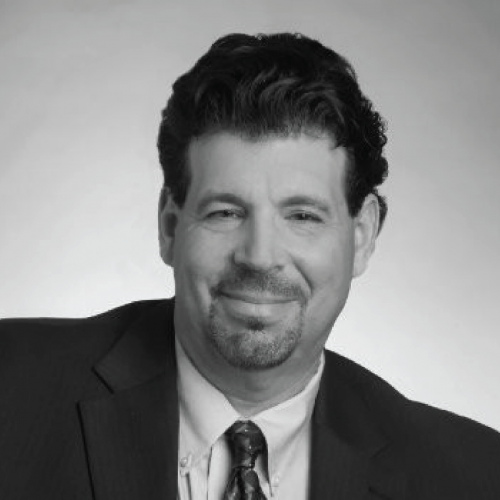 LICENSED CONSULTANT
Steven Cohen
Steven has an extensive business background with a specialization in the Landscape-Snow industry. Steven's expertise is in organizational and operational business structure, business systemization and process improvement, revenue growth and market positioning strategy. His expertise includes cross-cultural collaboration, business consulting and coaching for wide systematic business change.
Steven has been a 'C' Suite Executive, business owner and consultant for his entire career. Steven has developed an adaptive coaching approach while working with his clients over the years. Steven partners with leaders to increase their "behavioral awareness and flexibility", helping them achieve breakthrough business results. This approach has allowed business owners and leaders to enhanced their individual performance, team productivity and organizational profitability.
Steven Cohen
Founding Member
GreenMark Consulting Group
www.GreenMarkGroup.com
SCohen@GreenMarkGroup.com
610.905.3637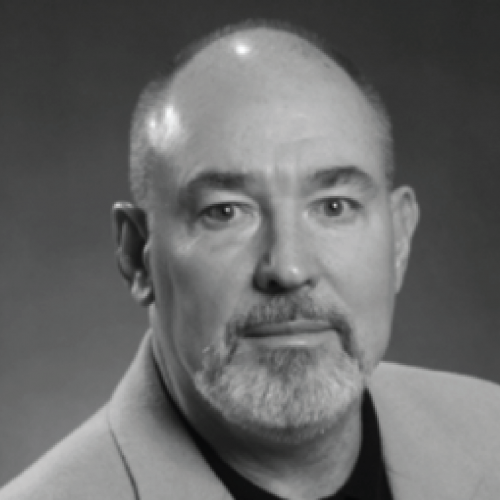 LICENSED CONSULTANT
Ed Curry
Ed Curry has coached over 100 CEOs.  He has an MBA from the Wharton School of the University of Pennsylvania, and a B.S. in economics from St. Joseph's University. He has taught at Wharton, St. Joseph's, Villanova and the United States Army Infantry School and is a frequent speaker at business conferences. He has served on the boards of seven organizations ranging from new ventures to public companies in fields from bio tech, instrumentation and software to long haul trucking.  He has been a board member of two public companies, the chief operating officer of a global public company, and co-founder of a business "accelerator" for new ventures.    

Ed Curry
Gwynedd Valley, PA
Charlotte, NC
267-664-2754
ed.curry@curry-hurd.com
LICENSED CONSULTANT
Gary Eskin
As a business owner of three very profitable companies, Gary experienced the joys and frustrations of owning a business. Not knowing where to get the mentoring he needed, he enrolled in many classes, attended seminars. What he learned is that applicability and sustainability was lacking in this type of training. Owners, leaders, and managers would go back to the way they always did things after the excitement of the program wore off.
This interaction brought him in touch with community leaders. This lead to involvement and directorships in many community organizations including several Chambers of Commerce, Building Industry Associations and the March of Dimes among others. He also became Small Business Leader of the Year from the University of South Florida among other awards.
Although this interaction helped in the maturity of his businesses, he knew more was needed and started attending Dale Carnegie Courses and eventually became a 7-course instructor and consultant. This evolved to his current practice working with leaders of a variety businesses. He works with them to help transform the business through process development and people development and growth. He believes that it isn't what you say or do, it's about how you say and do it.
As a Certified Consultant of High Performing Cultures, Gary uses proven Fundamentals System™ to help companies create, drive, and maintain high-performance cultures to accomplish the above.
With a background as a 30-year training and development leader, Gary also earned his BA from Ohio Northern University, SPHR and CSP- SHRM Certifications. He has several insurance licenses and certifications. In his past life he earned a Certified Lighting Designer designation.
Gary Eskin
Eskin Business Solutions, LLC
Office: 239-300-4461
Cell: 239-849-1849
gary@eskinsolutions.net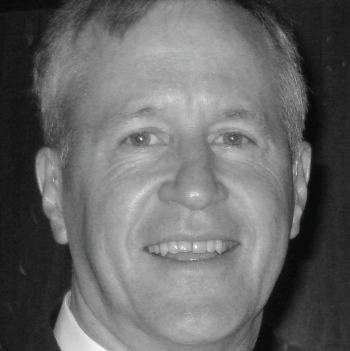 LICENSED CONSULTANT
Jerry Folz
Jerry Folz is committed to help small to medium-sized business owners be successful in business and life. In his highly successful career as a Chair with Vistage International, (www.Vistage.com), he learned how a great company culture can powerfully influence positive outcomes for businesses.
In his monthly conversations with his clients, he had repeatedly heard them say something like "why don't my employees know how to behave?". When CultureWise founder David Friedman made a presentation to his Vistage group, Jerry knew he had been introduced to the best culture development program he had ever encountered.
CultureWise helps the business owner define the behavioral fundamentals of their corporate culture. It uses repetition, corporate rituals, and its proprietary app to inform, educate, and support those behaviors that will generate great culture.
Let Jerry help you develop the kind of employee behavior you have always dreamed of experiencing!!!
Jerry is a business advisor with a passion for creating successful business and leadership transformations exclusively with owners of small to mid-sized companies. His background includes experience in sales and marketing for IBM General Systems Division; fund raising for the Northwestern University athletic department; owner of North Suburban home service companies; and owner of Cedar Components, manufacturer of exterior siding/trim for commercial, new home and remodeling markets.
Degrees held:
BA in Economics from Northwestern University
MA in Sports Management from The Ohio State University
MBA from Northwestern University Kellogg Graduate School of Business.
Jerry Folz
Zolf Enterprises
2022 Maple Avenue.
Evanston, Illinois
630 408 0746
Gerardl02@comcast.net
www.linkedin.com/in/jerryfolz/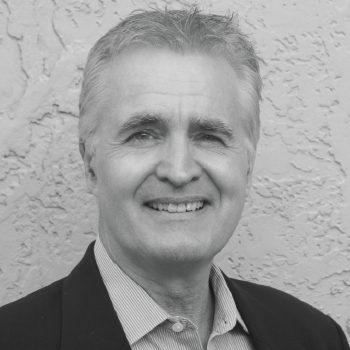 LICENSED CONSULTANT
John Foster
John P. Foster has 30 plus years of executive leadership and management experience in multiple industries including; finance, business consulting, distribution, healthcare, commercial real estate and publishing.
John is the Managing Member of PathFinder Group, a Tampa based advisory firm serving Family Business and focused on driving profits through Enterprise Risk Management around, Strategic Planning, Process Improvement, and Development of High Performance Cultures.
John is a life-long entrepreneur and served as Chairman and CEO of Alliance Computing Technologies, Inc. (ACT), a national distribution company that was recognized by the Tampa Bay Business Journal Pacesetters, as the fifteenth fastest growing company in Tampa for 3 years in succession.
John earned his BA in Psychology from Duquesne University and an MBA from the University of Tampa in 1991 and taught Family Business as an adjunct professor at UT's John Sykes College of Business, Center for Entrepreneurism.
John Foster
813.716.2286
John@PathFinderGroupUS.com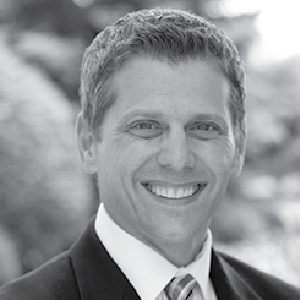 LICENSED CONSULTANT
David McGlennen
David McGlennen works with leaders who want to be intentional. Intentional with their company, their culture and personal achievement. They know that to create a sustainable advantage in the marketplace, deliberately developing their people and themselves is what will put them on top.
David creates a framework for his clients success as a High Performing Culture Certified Consultant so that their team can become world class in their industry.
With a background of over 30 years in the employee benefits and wellness industry, he brings his clients tools to unlock their full potential through leadership and culture development.
David McGlennen
Impact Leadership Consulting, LLC
412-475-8288
david@davidmcglennen.com
DavidMcGlennen.com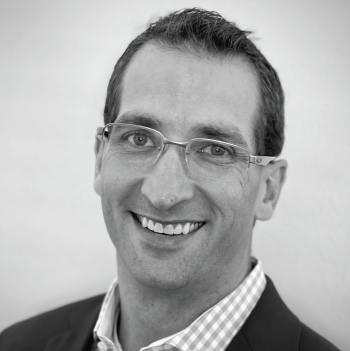 LICENSED CONSULTANT
Chad Miller
Chad loves helping others live life abundantly—increasing purpose, joy, and success—and helping them to do the same for the others around them.  Key to this is helping them develop a rich and rewarding work life through great leadership and organizational health. This all comes together in helping leaders foster outstanding organizational culture!  Before beginning his consulting practice, he experienced firsthand the power and value of the CultureWise program by helping to implement the program at Robert Half and promoting it as leader of his department.

Chad has almost 15 years of corporate experience, with over 10 years leadership experience for a Fortune 500 company.  During this time, he created, built, and led a department of technology experts who helped other corporate departments be more productive, and enjoy their work more, by using cutting-edge technology to automate processes and to improve collaboration.  He has a master's degree in Organizational Leadership and a Master of Divinity degree.  He enjoys on-going learning in these areas and loves sharing insights to help others through speaking engagements, training workshops, and coaching.
Originally from Texas, he and his wife now live in the San Francisco Bay Area. He is an avid rock climber and enjoys other activities like cycling (road and mountain), trail running (especially with canine companions), "ninja warrior" training, and about any other outdoor, adrenaline-pumping adventure. He also actively participates in his faith community and other community services.
CHAD MILLER
Life Abundant Leadership
chad@lifeabundantleadership.com
855-543-5683
http://www.lifeabundantleadership.com

Let's connect!  https://www.linkedin.com/in/chad-miller-1521559/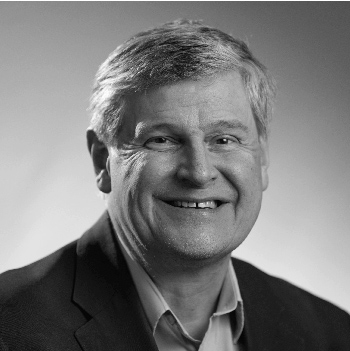 LICENSED CONSULTANT
Robb Montgomery
Robb has been building cultures for 38 years. Robb has been involved with Retail, Non-Profit, Senior Living and, most recently, in shipping logistics. He brings a plethora of diverse business backgrounds to the table. His number one passion is building cultures that are then equipped to deliver a world class Customer Experience. Robb will meet the client where they are in their cultural journey and help them take it to the next level. Everyone's job gets so much easier when the culture supports the mission and vision of the organization. Robb's first mission is to help others achieve their goals. Robb holds an MBA from the University of Phoenix and has personally directed large organizations in culture building. He co-authored standard operating procedures guiding an organization of over a thousand business units teaching them about culture and customer experience.
Robb volunteers as a member of the Board of Directors for his homeowner's association, and on various boards at St. Paul's United Methodist Church where he also is the Technology Director.
Robb loves boating and camping in the summer and snow skiing in the winter.
Robb Montgomery
"Sleep is for the Unimaginative"
"Positive is How I Live"
412-877-5777
robbmontg@gmail.com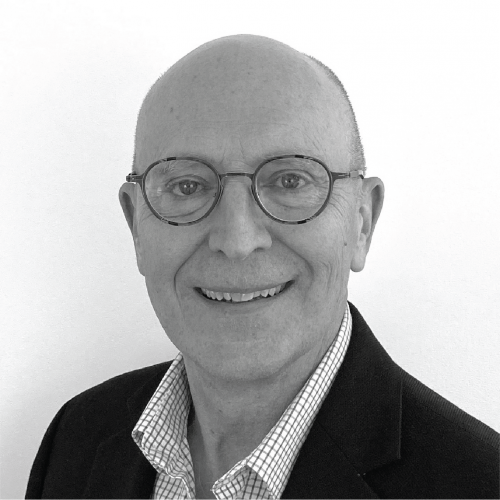 LICENSED CONSULTANT
Warren Quinn
Warren Quinn believes that everyone should find fulfillment in their work. He works with owners and executives to help them get clear on what that means to them personally and then cascade a fulfillment culture throughout the organization, resulting in higher productivity, loyalty, and profitability. As the CEO of HUMANS AT WORK, Warren provides private executive advisory, leadership and organization development consulting, and INSIGHT Leadership Group facilitation. He is the Executive Director of the American Subcontractors Association (ASA) of Baltimore, a CultureWise™ Licensed Consultant, and a Certified Practitioner for The Leadership Circle 360 Profile™. In the exit planning space, Warren focuses on the business owner's need to develop a new skillset to transition to their next phase of life. As a speaker, his mission is to help others understand how positive human relationships in the work environment contribute to business success and personal growth.
After starting his career in the landscape construction trade following his undergraduate work in Political Science at Hampden-Sydney College, Warren received his Doctor of Law (JD) degree from Emory University and practiced general corporate law for several years. He then spent 18 years at the American Nursery & Landscape Association learning non-profit best practices from his mentors and peers in the association executive profession. While with ANLA, he led the development and delivery of elite education and business services to over 1,700 closely-held companies and mentored the leadership development of the CEOs, presidents, and owners of those firms. Starting in 2013, when ANLA merged with another organization and moved its headquarters to Ohio, Mr. Quinn began his executive leadership coaching practice, including two years as a Vistage Chair.
In the non-profit sector, Warren is a merger specialist and is recognized for his work in developing and maintaining the association management "body of knowledge" through his service for several years writing exam questions as a member and chair of the Certified Association Executive (CAE) Item-writing Committee and serving as a member of the CAE Commission and the CAE Appeals Committee, and through his presentations as a speaker at ASAE educational events.
His unique journey, combining executive and hands-on operational experience in both the non-profit and for-profit sectors, in addition to his legal background, informs a powerful approach to leadership and organization development.
Warren Quinn, CEO
Humans At Work
Warren@HumansAtWorkPro.com
410/382-5569
HumansAtWorkPro.com
INDEPENDENT CONSULTANT
Susan Tyler
Passionate about helping organizations develop leaders and manage through change, Susan is the founder of the Tyler Group, an organizational development consultancy. She holds a Master's in Organization Development (MSOD) with a distinction for her fieldwork and is currently pursuing a Doctor of Ministry (DMin) degree.
For over 20 years, Susan Tyler has consulted with corporate, non-profit, small business, and faith-based leaders to design and implement various types of change strategies. She specializes in helping her clients understand and value their organizational culture's impact on productivity, employee engagement, and overall business health.
She is a certified Myers Briggs facilitator, CultureWise, and Church consultant.
Susan Tyler
susan@thetylergroup.net
267-258-6211
Ready to work with a group of people who are as passionate about culture as you are?
Complete this form and one of our CultureWise experts will schedule a call to answer your questions, and recommend the best option for your company.